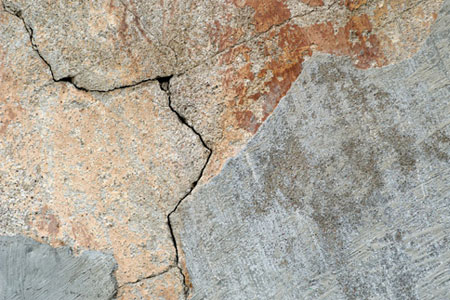 Yesterday, my 6 year old daughter's teacher told us that my daughter R. has been acting up in class. Mostly, it's just refusing to do the current class activities.
When did this happen? I thought everything was going fine. R. can read Harry Potter and recently used "discombobulated" in a sentence which excites me to no end. So she still has to count seven plus two on her fingers. I was good at math but I don't think it's that big a deal if she's not up to speed with the other kids.
At home, I drop everything when I get off work and spend time with her and her sister equally. We play whatever they want. Mom helps R. with her math homework and R. is usually done with her reading homework already. R. is pretty well behaved for a 6 year old INFP who can't sit still for one moment. My wife and I write that off to her free spirit personality. I figured everything was okay.
Guess what? My daughter told me she hates being given extra time to do her math quizzes at school. It makes her feel stupid and she's embarrassed that other kids can do the quizzes so much faster than her. She doesn't like math, but he dislikes being bad at it even more. When did I forget what's not important to me might be a big deal for her?
As INFPs, we have many areas in our life that we have to maintain whether it's work, relationships, personal development, school, etc. If some part goes well, we put that part on autopilot while we concentrate on the areas that interest us. Autopilot is where we do the same things in any given area in order to maintain that area without having to focus our mental energies there.
So that's what I did. I put parenting on autopilot. I came home, played with the kids, took them out to do stuff on the weekends. I gave them choices wherever I could and disciplined them when they wouldn't do the things they had no choice about. I did it by rote. And that's how things fall apart.
INFPs always have The Project that is consuming them at any given moment. Everything else goes into autopilot. The areas in autopilot eventually degrade to the point where we eventually have to focus our energies back in that area to get it back into our comfort zone. What we forget to realize is that, in doing so, we stunt our growth.
People grow as a whole, not in parts. We don't go to the gym and just work out our arms for a 6 months and then switch to another part of our body. But that's what INFPs tend to do internally. We focus on our current Project. Everything else is on auto unless it starts degrading and only then do we shift just enough focus to get things back to a comfortable level.
Unfortunately, entropy is a natural part of living. What isn't growing is dying. So when we put things on autopilot, we're actually letting those parts die a little. Sometimes, situations, things, relationships, those areas that we put through that roller coaster of growing and dying, just can't be revived anymore. That's when things fall apart.
We do a full focus shift onto the area that's dying and isn't reviving the way it did the other 20 times before and we can't figure out why. All the actions we use to take to get that area back into the comfort zone isn't working. We get a little panicky so we shift more energy there. The other areas that we had been putting energy into to just maintain are now degrading at a much faster rate. It's just cascades from bad to worse from there.
It's a nasty cycle and this is why it seems why things go from good to bad so suddenly for INFPs. One minute it's great and wham, it's bad. In truth it doesn't happen suddenly, we just took for granted that once we got certain areas to a certain comfort level that it would stay that way.
So what now? I've got to stop being so obsessive about my Projects to the exclusion of other areas. I've always known that but knowing the answer and doing the answer are too different things. If I find a good solution, I'll let you know. But for now, in the words of GI Joe, knowing is half the battle.