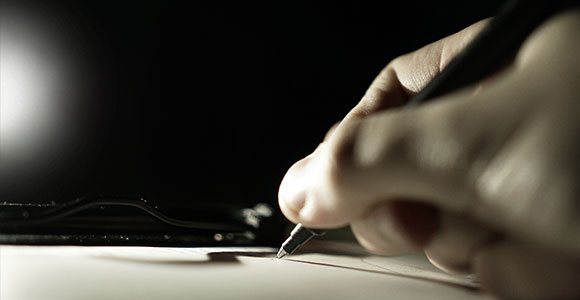 The problem with giving advice to my younger self is saying something I would have listened to. My 20-year olds self thought I knew how everything should be and I didn't want to hear about the realities of living. Looking back, these are the eight things I wish I had known earlier.
1. Growth is about going from one set of problems to a better set of problems.
There will always be some issue in your life that you want to resolve. No one ever reaches a point where their life is problem free. The only way to understand if your life is actually moving is if the problems that you're dealing with now are different than the ones you were dealing with before.
Einstein is quoted for saying, "We cannot solve our problems with the same thinking we used when we created them."
Until you solve the problem, then you're the same person using the same thinking. If you currently have the same problems you did four years ago then you know you're stuck and whatever you were doing, however you are living isn't working. Do something else.
2. You are what you create.
Identity is much more fluid than we want to believe. We tie our identity to our values and our beliefs and think that those are stable cornerstones. Who you are in your head is imaginary. It's only real to you. Unless you can bring into reality the person you have in your head, you'll feel more disconnected with yourself each year. This requires #3.
3. Learn to compromise.
The most successful people (and I don't mean financially) are the biggest compromisers in the world. They want to be effective and not right. Everyone wants things their way and if everyone refused to move forward unless they got their way then relationships would never work.
We use the excuse that we're just being true to ourselves. At a certain point, being true to yourself is inherently selfish and you have to want to make selflessness a part of who you are. Learning to compromise also means knowing when you have to stand your ground.
4. Your significant other, soul mate, life partner is not there to make you happy or fulfilled.
No one is ever going to understand you because when you think about it, you barely understand yourself sometimes. Happiness is something you practice and not something that's given or something you find. What a new person can do during the butterfly stage is to make you forget that you're unhappy, but eventually you'll remember again. It's your job to practice happiness, the same way you practice yoga or authenticity. No one else can give you a skill.
5. You're either going to be very happy in your 40's or very unhappy.
The ones who believe that happiness is a learned skill, start practicing in their 20's and start getting good in their 30's and by their 40's, they get really good. The ones who believe that happiness is out there in that significant other or that great job get disillusioned in their 30's when they realize that getting everything they want isn't as perfect as they imagined. They become largely unhappy in their 40's as they continue to search for that next thing that will make them happy.
6. Significance comes from what makes you different. Connection comes from what makes you the same.
If you think you're different than everyone else and that no one out there thinks like you and the world doesn't understand, then that's what's going to keep you disconnected to everyone else. There's no middle ground. There's no special person who's ever going to get you because you've based your entire sense of self-worth on being different.
Connection only happens when you realize that no matter what personality type, everyone is trying to make it through just like everyone else. The human condition is what everyone has in common. It's only when you focus on what makes people alike instead of trying to be different, will you understand the skills it takes to connect to other people.
7. Keep a journal.
Because you'll forget how good you had it. And how bad you had it. Journals let you appreciate your journey.
8. Perfection is about subtraction not addition.
The common advice is to let go of perfection. We tend to see perfection as addition. If we can do more, become more than we'll be perfect. This project will be perfect if we keep messing with it. This view of perfection is unachievable.
Perfection happens not when nothing more can be added, but when nothing more can be taken away.
Trying to become more is never-ending and therefore something we use an excuse to stay where we are. It works far better if you try to get rid of everything in your life that isn't you.
Trust me, what's left will be perfect.