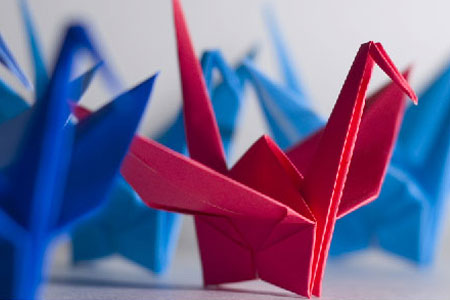 I'm special. The Myers-Briggs Type Indicator told me so. As an INFP, I'm 1-5% of the total population. On the days I want to be more special, I quote the 1% number from Keirsey's Please Understand Me instead of the 5% number from CAPT.org. Luckily, I don't believe everything I read.
Being 1-5% just makes me different not special. I haven't done anything particularly special. As an INFP, I'm aware of our need to feel special in a world that just recognizes us as different. However, instead of doing things that make me feel special, I waste time telling people I'm special in various subtle ways like quoting Myers-Briggs stats. It's like being the guy who tells you he's going to be famous and then has to move back in with parents because he couldn't find a job that wasn't beneath his sense of specialness.
People admire Olympic athletes and entrepreneurs for a reason. People don't admire the natural inborn talent. We've all heard stories about the valedictorian that ends up working at a bookstore or the kooky genius that never made it out of his parent's house. We admire Olympic athletes and entrepreneurs because they've proved it. They dedicated years to athletic training or risked everything to invest in their company. These people become recognized as special because they've done something special.
INFPs sometimes confuse different with special. Mensa estimates that 2% of the population has a genius level IQ. Being born with a genius level IQ makes you different. Doing something special is what differentiates a patent clerk who gave us the Theory of Relativity from Chris Langan, a bouncer in Long Island with a 210 IQ. Einstein managed to do something with his genius.
Unfortunately, I wasted so much time trying to convince people that different meant special. I became very subtle at telling people I was special. I was vocal about disliking the popular. I derided the mundane. I mean, if I didn't like what everyone else liked then that must make me special.
On top of the list of things I disliked was small talk. Everyone talks about the weather, and I wanted to be above that. Kin Hubbard, an early 1900's cartoonist once said, "Don't knock the weather. If it didn't change once in a while, nine out of ten people couldn't start a conversation." I was that nine out of ten people. I wondered why people didn't like me. Apparently, people like people who take action and talk to them instead of being in some corner.
My other subtle way of telling people I was special was by showing off my esoterica. Usually, this took the form of slipping specialized knowledge into conversations. Unfortunately, it's difficult to slip anything from my encyclopedic recall of Dungeons & Dragons into a conversation with people talking about the weather. As I grew older, my esoterica became more sophisticated. I discovered it was just as hard slipping Rimbaud, Objectivism, Joel-Peter Witkin or whatever I learned that I thought was cool into a conversation about weather.
After years of being different, I embraced my differences as a badge to prove that I was special. Other people didn't think like me so I must be special. I thought I had higher standards than other people so I must be special. I thought I had some deeper understanding of the universe that no one else could see so I must be special. I convinced myself that I so special that only other special people would be able to recognize my specialness. I started an exclusive club called "my good friends" and we didn't talk about the weather.
What I couldn't get was that people didn't want to join my club. People are attracted to the special, so why weren't people seeking to be my friend. I was always the one wanting to be friends with someone else. Even worse was that my good friends would leave my club for no reason. With a club based on exclusivity, if others don't envy that exclusivity, you're just a bunch a nerds hanging around not talking about the weather. What didn't I realized was that I wasn't doing anything special. I was just being different.
Maybe the world is just screwed up for not valuing the different. It's them not me. Hundreds of thousands of years of biology have shown that different gets you killed. The black wolf stands out against the snow and scares off game. Basically, being different is inherently selfish. Being different doesn't benefit anyone until you do something special.
So how is winning an Olympic medal not a selfish endeavor? Because in doing so, the athletes remind us that everyone has the potential to do great things and that inborn talent isn't the only factor. I'm never going to be an Olympic athlete, but being reminded that if I get off my ass I might do something great makes me feel special. It's not disempowering because it reminds me that I control my destiny. On the other hand, someone telling me I'm sheep for liking what everyone else likes and thinking what everyone else thinks , doesn't benefit me, doesn't make me feel special.
INFPs seem to forget that being special requires other people to acknowledge it. People recognize actions. They recognize me when I do something, not when I am something. Unless I do something special, the world has no reason to recognize that I am special. Maybe the answer is some zen approach where I just have to accept myself as special separate from the outside world. However, I always end up with a bunch of INFPs telling me how they've managed to do it and wanting to be acknowledge for letting go of the need to be acknowledged.
The problem with telling people you're special no matter how subtly is that you are telling yourself at the same time. When someone tells us that they're special, we'd like them to prove it by doing something we recognize as special. When we tell ourselves that were special, eventually we're going to have to prove it or else we feel like a fraud. As INFPs, we tell ourselves most our lives that we're special, but we never seem to get around to doing anything to prove it. Each day, we don't prove what we tell ourselves, our self-esteem sinks a little lower.
INFPs have a greater need feel special than other MBTI types. That's not a bad thing. It's our nature. Fighting our nature just causes unhappiness. However, INFPs focus on the wrong thing. INFPs want to BE special when what we need is to FEEL special. Being special and feeling special are two completely different things.
INFPs instinctively understand this need to feel special and that's why we're desperate to connect to another person. INFPs feel that life would be better if we had that special someone because it only takes one other person to make us feel special. Unfortunately, we forget that feeling special doesn't actually require us to move to the world. We just have to connect to another person. So all the people I use to exclude for talking about the weather was one less person who could have connected with me.
Accepting that I needed people was a risky prospect because I had been so invested in that me vs them mindset. For the longest time, I protected myself with reciprocal relationships. I call you. You call me back. I don't cancel at the last minute. You don't cancel at the last minute. I've never known a healthy relationship built on the expectation of reciprocation. That's probably why those relationships never went anywhere.
I think INFPs would be happier if we focused on feeling special instead to trying to prove to ourselves that we are special by virtue of being different. I discovered a motivational speaker named Brian Tracy who introduced to me to concept of indirect effort. If you want to be admired, then admire someone. If you want to be feel special, make someone feel special. What's great about making someone feel special is that we're doing something that benefits someone other than just ourselves.
Sometimes, making another person feel special can be as simple as telling them they're special. It's easy, but not many people do it. And the best thing about telling someone they're special is that they rarely ask you to prove it.