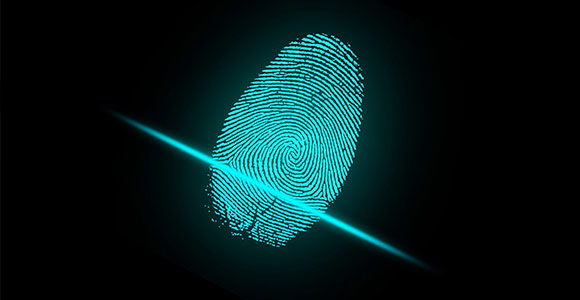 I think that INFPs are the worst at confusing Role and Identity because that idealistic Extroverted Intuitive (Ne) mental function wants our roles to be our identity. Everyone plays many roles in their life, but we only have one core identity.
In my daily life, I have several roles: father, husband, employee, blogger, friend, etc. Each of those roles requires a certain set of behaviors to be successful in that role. Also, those roles are transient. I haven't always been a father and sometime in the future, my role as a son will pass away with my parents.
Our Identity or a better term, our Self, is not so fleeting. Our Self is an amalgam of our values and beliefs. Our roles are external manifestations of those values and beliefs.
Some have chosen to make their primary role their identity. Ask any random person the question, "what do you do?" and more than likely the answer will be their role as a income earner, i.e. I'm a maintenance engineer or I own my own business. The danger in closely identifying your Identity/Self with your roles is that roles can be taken away. Your role as an athlete might be arbitrarily taken away by a drunk driver. Your role as a employee might be downsized because of the economy. Your role as a spouse can end with divorce. If we make our Roles our Identity, when those roles are suddenly taken away, we end up "losing ourselves".
Conflating Roles with Identity becomes a bigger issue for INFPs because our Ne mental function projects our ideal/future roles into our Identity. However, some roles are not readily available. Not everyone can be a bestselling author or an international man/woman of mystery. So what happens when that role we've so long identified with doesn't come to fruition? We end up feeling like failures.
Our roles are not our identity, and more importantly failure in a role is not failure of Self. Sometimes, I'm not a great dad. Other days, I can't seem to solve a problem at work and I fail as an employee. Just because we fail in a role, doesn't mean we are a failure as a person. How can a person fail at being who they are? We only fail at achieving results in roles.
As we go from role to role in our daily life, we find that we have more success with some roles than others. Some roles seem easier to play than others. Why is this?
Each role requires certain behaviors, some of which aren't suited for our INFP mental functions. To be a successful employee for most jobs, we can't show up anytime we want. INFPs will show up on time if they have to. INFPs can and will do many things against type if that role requires it and if success in that role is important to them.
Sometimes certain objectives feel like two steps forward and one step back because the role forces us into our underdeveloped mental functions. Our natural tendencies emerge to sabotage the behaviors required for success. For example, say you want to write book and the inferior Extroverted Thinking (Te) mental function gets us to sit down to write every day. If the Te function is underdeveloped that daily routine feels constricting so our Extroverted Intuition (Ne) function starts daydreaming about more exciting things we could be doing. At other times, a role seems easy because behaviors for success align with our values so our dominant Introverted Feeling (Fi) mental functions pushes us forward.
I think Role-Identity confusion is the main source of varying results when a person retakes the MBTI online variants multiple times. Most of these online variants are self-administered and don't take into account that people will answer according to which ever role is dominant at the time. I think that's why so many people seem to hover between preferences and cannot figure out if they're J or P, or F or T.
Take for example question 69 of the Keirsey temperament sorter. Do you prefer the (a) planned event (b) unplanned event?
For myself, in the role of the father, I prefer the planned event. My unplanned events with my young children, usually ends with bored kids getting into mischief. In my role as a friend, I prefer the unplanned event. I'd rather go over to a friend's place and hangout. This is where self-directed, forced questions assessments fail because some questions leave test-takers scratching their head thinking, "well I do both."
The inevitable online advice on these questions is "Which do you prefer more?" in regards to planned/unplanned events. What I hear is: which do you prefer to be more successful at, your role as father or your role as friend? The results end up being skewed unless the test-taker separates their Role from their Identity.  You have to answer as if you had no roles.
As INFP, we want our results to reflect our Ideal Self, to reassure us that we are more than the behaviors we've had to adopt for certain roles. Unfortunately, that's not what the purpose of the MBTI. It doesn't tell us who we are. It shows us a preference on how we do things. Learning the strength and weakness of how we use our mental functions help us improve our success at our roles. More importantly, those mental functions can give us a deeper understanding of how we came to chose those roles. It's the reasons why we chose our roles that helps us clarify our Identity.
The Myers-Briggs assessment isn't our story. It's a pen we can use to write our story.
—————–
Revised: June 10, 2018
Reasoning: I changed references of "preferences" to specific mental functions. I re-wrote the last 2 paragraphs to focus on how the Type Theory can be used to help us with our roles and identity.