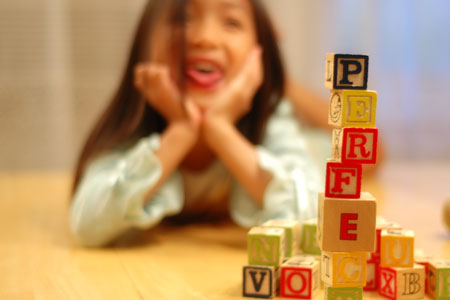 I venture that the most important part to any blog would be the actual posts.  Too bad I haven't been writing many. How typically INFP of me.
Considering that INFPs like things open-ended, it's a bit ironic that we have this tendency towards perfectionism. I want everything to be just right before I dive in, whether it's finding the perfect time to begin or making sure everything is exactly right before I continue further. Isn't perfection the end and not the starting point?
Getting things just right meant tweaking the visual design, coming up with a catchy tagline and finding useful WordPress plugins.  All of this busy work is meant to give a good first impression so people will read my blog.  I guess I should probably write something, huh.
Wanting things to be perfect is why I either don't start things or I put aside projects. It's my defense mechanism against failure.  I feel that if all my conditions are met whatever endeavor I undertake will have a higher chance of success.  The assumption is that perfect conditions exist in some permanent state. What was perfect timing that I missed yesterday might not be good now. Waiting for optimal conditions to cycle around again is just my fear of failing.
When things aren't perfect, I relegate things to INFP Limbo. At first I get all excited about something and midway through I lose interest and eventually put the project into the limbo of I'll-finish-it-later.  For INFPs, good enough isn't good enough.  INFPs have a certain vision and when my endeavors don't live up to my expectations, projects fall by the wayside.  My biggest excuse is "I'll finish this project when I have enough to time to do it right."
However, more time doesn't automatically equate to better results. Improvements occur only if I'm spending time on the right things. Spending more time with design is nice, but it's not going to make me a better blogger. My blog is shiny now, but the words don't work like I intended. I know what I want to say, but I'm not saying it quite right so I don't end up saying anything at all. I do busy work as if not writing is going to make me a better writer.
Eventually, I remind myself of lessons learned. Five years ago, my wife and I agonized over when to adopt our first daughter.  Our excuses were, we didn't have all the money, our home wasn't suitable for a child, we were too busy and the list went on.  Finally, we realized there would never be a perfect time so we trudged though all the paperwork and turned it in. What we got almost a year later was our daughter.
Often I just have to start and force myself to carry through even though end result might not be what I imagined. Sometimes, it's better.
——————-
Revision 2.0
——————-