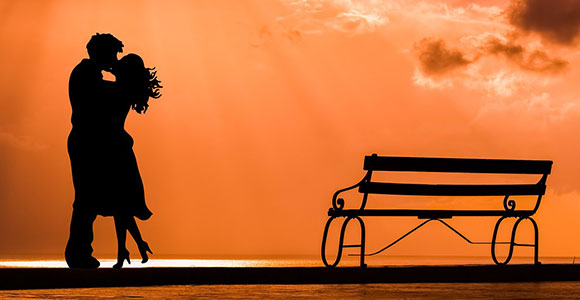 Have you ever notice that for INFPs, a description of soulmate is like a shopping list that takes 15 minutes to describe when they're 20 and single, and still takes 15 minutes when they're 40 and single?
INFPs everywhere are protesting that we aren't that shallow. I can't believe how many times I've heard that my soulmate is just someone who "gets" me.
My response is this: do you have to be physically attracted to your soulmate for them to be your soulmate?
What if he's bald and noticeably shorter than you? What if she has bad teeth and a laugh that scares off harpies? Can they be your soulmate if they have horrendous hygiene and you find them disgusting?
Have you even looked? Perhaps that urine smelling homeless man that's old enough to be your father that you pass every day on the way to work is the one person in the whole world who understands you and will accept you completely. You're never going to find out by giving him the occasional dollar bill as you walk by.
INFPs seem offended by the notion that there's a minimum attractiveness quotient before someone can really understand why some days we're on the verge of tears for no apparent reason.
Here's some bad news for you. If you believe there's only one soulmate, that one person who's just perfect for you among 7 billion people is statistically in a different country and most likely married or dead depending on the age. That's a depressing thought so INFPs with Soulmate Syndrome have an additional condition called Destiny Delerium, the belief that the universe will ensure that their paths will cross.
Did you meet your one true love already and didn't recognize that person as your true love? Maybe, you thought someone was your one true love until the really nasty divorce and now you're realizing that your soulmate is someone who gets you and someone who doesn't play World of Warcraft all day and picks up after themselves every once in a while.
Maybe, you won't meet your one true love until your 70. Fate isn't time bounded and has a wicked sense of humor.
I don't know why so many INFPs choose to hold onto the belief of the one true love. It's counterproductive because long term relationships have little to do with love. Love doesn't conquer all. There's a reason why our divorce rate is 50%. It's from the belief that love fixes everything and when it doesn't then you aren't in love anymore.
For example, many couples break up over infidelity. Infidelity has very little to do with love and more to do with one partner looking outside the relationship to find whatever they think is missing in the current relationship. It's not as if one person stopped loving the other. It's about a breakdown in the relationship and differing values. Love has very little to do with maintaining long-term relationships.
Most INFPs I know want a loving, lasting relationship. Great relationships come from similar values, communication, mutual effort and timing. So why do INFPs focus so hard on finding that one person that "gets" them and not the person that picks up after themselves? I'm not saying that those traits are mutually exclusive. I'm just saying that finding someone who picks up after themselves is easier and contributes more to a lasting relationship than someone who understands your soul.