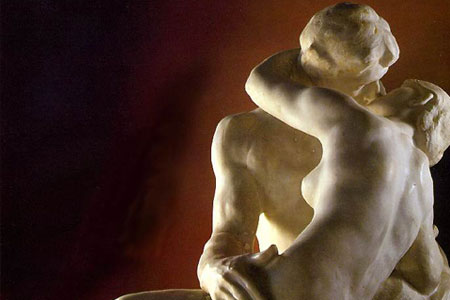 As of Friday last week, I've been married to an INTJ for 13 years. I attribute most of that success to finding someone who was willing to put up with me. That and the fact that I've never expected her to make me happy. Your personal happiness is a big burden to place on another person.
I've always believed that if my life was crap, burdening someone else with the responsibility to relieve the crappiness is just a crappy thing to do someone. They have their own crap to deal with.
For my part, I don't try to make her happy. She finds that on her own. I just make it easier for her which mostly entails doing dishes, cooking and keeping my mess confined to my office.
I don't agree that there's an ideal MBTI pairing for potential mates because lasting relationship are built on similar values. If one INFP is a vegan and the other INFP is a vegan axe-murderer, I don't think that relationship is going to work out.
However, certain MBTI pairings make it easier with the day-to-day. Here's why I think things have worked so well being with an INTJ:
We're both I's so neither of us needs to be the center of attention. I love E's but being with outgoing E's can be draining.
Her J balances my P. One of us has to remember to pay the bills on time.
Her J keeps us moving ahead. It's good that at least one of us knows what they want. I can tag along until I figure out what I want.
Being N's helps us both recognize that we're heading into rough waters before the problems blow up.
My wife being an NTJ makes her driven which makes me want to get my act together. I can't be a dilettante forever.
Being NTJ and NFP, we approach problem solving differently which increases the chances of finding a solution.
Being a P tends to make me more easy going which balances your her J need to make things happen right away. Life doesn't always want to do things by our schedule.
Being INT and INF, we're pretty strong in our sense of ourselves and our values which is the basis of any relationship.
Her NTJ keeps me grounded and focused when the NFP side makes me flighty trying to do a too many projects at once.
As a P, I don't mind when she changes her mind later. I've managed to adapt.