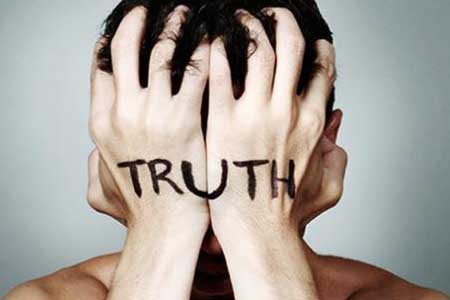 Being an INFP can make life easier not harder.
No matter what MBTI type, people want to be happy and to feel fulfilled. Fulfillment comes from meeting our Six Needs. Happiness derives from feeling we have a control over the direction of our lives. INFPs have natural qualities that make both easier.
Some of those qualities are Authenticity, Adaptability, Intuition. This post focuses on authenticity.
How Authenticity Improves Our Lives
Being authentic means being genuine with yourself and with others. Authenticity requires that a person be honest about themselves and their motivations.
How many times in our lives have we gone after a goal and realized that goal wasn't what we wanted? It was what our parents wanted or what society expected or what we thought would make us look cool. Being more honest doesn't mean that we would change our actions, but it would make us more aware of our values.
Maybe we did go into a profession because of our parents. That only means that we valued our parent's concern for us more than taking a risk into desired career. Maybe we take up activities to make us look better in the eyes of our peers but our heart isn't in it. That only means we value the good opinion of our peers.
Understanding our values helps us understand which needs are most important to us. Doing as your parents wanted means that Love and Connection Needs (getting parents approval) are more important than Growth Needs (taking a risk towards non-parent approved career). If we are unhappy, perhaps those needs are in the wrong order or we need to meet our Love and Connection needs in other ways.
Clear values helps us evaluate which goals are more important than others because those are the goals that meet our most important needs. Knowing that our goals are meeting our needs gives us a sense of control in our lives and instead of feeling like we're blindly groping forward. That sense of control in feeling that we are directing our lives makes us happier.
All of this happens if we strive to be honest is ourselves. We are more authentic, more genuine when we stop trying to fool ourselves.
Authenticity in INFPs
"To thine own self be true." – Shakespeare
Authentic INFPs have learned to align our two worlds. Our external world is our presentation. It's who we present to get along. Our internal world is our Identity. It's who we are when we feel safe from judgment.
When Presentation and Identity become too disconnected, INFPs feel they've lost touch with themselves.
If our Presentation is employee but our Identity is artist, artistic INFPs don't feel they're lost if they continue practicing their art even though it's not what they're paid to do. It's the artistic INFPs that put aside their art that feel hopeless and lost because they've put aside their Identity.
INFPs value authenticity because our auxiliary cognitive function of External Intuition is always searching for the hidden meanings and separating the true from the false. What INFPs value externally, we bring internally. INFPs want feel more authentic more genuine in how we live our lives. It's our path to our Ideal Self.
Getting In Touch With the Authentic Us
In order to take advantage of our authenticity, we first have to find it.
1. Seek Solitude
INFPs want to be liked. That needs for Love & Connection and Critical Significance require other people's acknowledgment. INFPs become less true to ourselves seeking that acknowledgment.
We need distance from others in order to separate our wants from what others want us to be. Solitude lets us strip off all the layers of protection built up against the real world. We can't find our personal honesty until we remove those layers.
2. Understand our motivations
Our reasons are our why's. Why do we do what we do? Thomas Payne said that people have two reasons to do something: a good reason and the real reason.
A good reason is what we tell others and convince ourselves is the noble cause of our actions. The real reason is what actually motivates our actions. That real reason is usually to fill an unmet need.
For example, when we get a job that we don't feel is right, are we getting it for stability (Certainty needs), because we think people will think better of us (Critical Importance needs) or because it we think it will help us later (Growth needs)?
Once if figure out which need is being filled, it gives us the opportunity fill that need with something that does feel right. We can take different actions that align with our values.
3. Accept our flaws
Sometimes our reasons aren't unique or enlightening or particularly noble. Sometimes our reasons don't make us look very good. Those petty reasons for our actions make us feel flawed. INFPs want perfection especially in ourselves.
However, perfection makes everyone the same. The difference between a hand woven rug and a machine made rug is the handwoven rug will have imperfection. A human made it with the human possibility of making an error. Those imperfections make a hand woven rug unique.
It's the same with people. It's our flaws and the lives create despite them that gives us our individuality.
Using our Advantage
The next step to all knowledge is action. Knowledge without action is just potential. INFPs have been starving on the steady diet of our potential all our lives.
The object is to use our natural inclination to be authentic to meet needs and to regain a sense of control in our lives. Take the small step of goal setting because it will do both.
The First Small Step
1. Write down your goals.
2. For each goal, write down all the reasons you want to achieve that goal
Without step two, step one is worthless. Figuring our reasons aligns values with goals.
Being authentic means being honest. Those reasons don't to have to be noble. Goal setting is being selfish because it's all about what brings us happiness.
INFPs get enamored by something we think should make us happy only to find out later that it wasn't what we really wanted. Being honest with ourselves minimizes these false starts because our goals will be meeting our real needs.
When climbing the ladder of success, make sure it's leaning against the right wall. The right wall for an INFP is the one the takes us closer to our Ideal. The wrong wall is the one takes us closer to who we think our Ideal should be. Authenticity lets us differentiate the two.
How I Make This Work For Me
I'm in the process of goal setting this week. It's taken about three months of almost completely eliminating my social schedule and changing my routines in order to find the distance I need.
Goal setting is time consuming. Writing the reasons takes longer than writing the goal. As I'm writing those reasons, I let the dominant INFP Intuitive Feeling kick into high gear. That cognitive function runs wild if I let it and I'm letting it determine if those reasons I write ring true or if I'm just convincing myself because I want them to be true.
My goals are all brainstormed in one sitting. I'm taking several days to figure out my reasons. Additionally, I'm writing which of the Six Needs each goal is trying to fulfill.
For example, one of my goals is to climb Kilimanjaro which fills my Growth need and my Critical Importance need. It fills my Growth need because at this time I'm nowhere where near the shape physically or financially to complete the goal. It fills my Critical Importance needs because I get to tell people I did it.
Yes, filling that Critical Importance needs seems self-indulgent. But in meeting our needs, we have to accept that we can't be who we think other people think will like.
Our authenticity and our happiness depends on it.