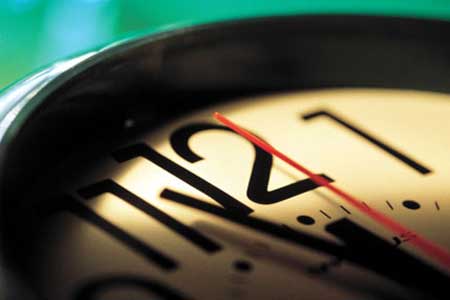 I like junk food. I love Kit Kat bars and triple chocolate cheesecake. I like soda.
About a month a go, I stopped drinking two sodas each day. I would get to work in the morning and drink a Mountain Dew for the caffeine. Then I'd have a Coke with lunch. If I was going out that night to eat with friends then it would be another Coke plus at least 1 or 2 refills.
Then I stopped, but not completely. I've had three sodas in the last month. I don't think I'll ever stop completely because I like soda. I like a lot of things that have no nutritional value, but I don't eat Kit Kat bars and triple chocolate cheesecake with dinner every night.
That's why I don't think I will ever stop procrastinating. Although junk foods have little nutritional value, they taste really good. Like junk food, I have junk activities. I enjoy these activities immensely but they do little to advance my quality of life. Television is enjoyable but it's just junk food for my life. It fills up my time but has very low life value.
Eating enough junk food on a regular basis makes us unhealthy. If we do enough junk activities consistently, we develop low self-esteem. We can feel our life congealing around us like extra pounds added to our body. It's a slow process. We don't wake up one day and we're fat much like we don't wake up one day and have low-self esteem.
Procrastination isn't the real issue
When we procrastinate, we avoid doing something we feel is unpleasant. However, everything I've ever procrastinated on I've completed on time. I make my deadlines. I get the results I need. It may be stressful for a short period, but short bursts of stress is healthy if spread out of over time.
The real issue is what we do when we procrastinate. For example, let's say we have four hours to clean the house before guests come over. We know it will take 30 minutes. It's our activities during those 3.5 hours before we clean that causes problems.
We start filling that time with fillers. Time fillers are like white bread. White bread is all calories and no nutritional value. Time filler activities suck up time without adding life value. Doing them doesn't feel like a junk activity until we ask how has that activity improved our lives while we were procrastinating.
How procrastination really harms us
All activities fall into four categories.
Urgent/Important – Things we've been procrastinating that we've almost run out of time to do.
Not-Urgent/Important – Quality of life activities. Critical activities that have high consequences that we still have of time to get done. Stuff that gets procrastinated.
Urgent/Not-Important – Phone calls from people. Life drama that diverts our attention.
Not-Urgent/Not-Important – Time fillers. Taste great but life-fattening activities.
When the deadline for the activity we avoided comes close, we work hard in short bursts to achieve the results required or face consequences. This doesn't cause issues unless we need do it again right away.
When INFPs procrastinate, we go into avoidance mode. We seek comfort in the Not-Important activities. It's our reward first for our short burst of frenzied work later. Meanwhile the Not-Urgent/Important stuff that's time sensitive starts creeping into the Urgent/Important category. So it feels like were always stressed from going from one crisis to another. Those repeated short bursts of stress-filled activity starts wearing us down day after day until we shut down.
Procrastination seeps self-esteem. Self-esteem comes from how we feel about what we do. INFPs do realize that even though we may enjoy video games, playing World of Warcraft 12 hours a day doesn't improve the quality of our lives, it only alleviates the current quality of life. Mass consumption of time with Not-Important activities is like eating cheesecake all the time. Eventually, we stop feeling well.
Procrastinate with high quality of life activities
When we're not doing something that has a deadline, we're doing something else. Improving our lives comes from doing something else with a high quality of life value instead of time fillers that are all empty life calories.
Anything that falls into the Not-Urgent/Important category is something we don't have to do later. Doing those items keeps us from procrastinating on those items later. If we fill up all our procrastination time with high quality of life activities, our self-esteem will never feel starved from lack of psychological nutrition.
Doing what's left isn't healthy
If you enjoy cheesecake and ice cream as much as I do, stopping makes no sense. Why stop doing something you like?
The question is how much and how often?
How much cheesecake do I really want to eat? How much television do I really want to watch? Often times, we eat what we have left in the kitchen. Sometimes, what's left may only be condiments.
We do activities that we have left. Filling the pantry of our time means having goals we feel are worth accomplishing. It means having goals we can act upon now. Without these goals, what's left is television and Googling things we wish we could have one day.
Rewarding doesn't work for INFPs
Conventional wisdom tells us to reward ourselves after we've accomplished something or have cheat days where one day a week, we can eat whatever we like.
For INFPs, this doesn't work. INFPs are defined by doing what we feel. If something feels good, not doing it feels like lack. It feels like denial of who we are.
This means that anything in the Not-Urgent/Important category must make us as feel as good as our time fillers. This takes reframing. Shakespeare in Hamlet said, "there is nothing either good or bad, but thinking makes it so." Everything is about how we interpret it.
For me, eating vegetables doesn't taste as good as eating cheesecake. However, the feeling I get from knowing that every day my health is improving, that I'll be able to do more and keep up with my kids as they get older, feels just as good as the sense of decadence I get from a really good triple chocolate cheesecake.
For an INFP, anything we do that's Not-Urgent/Important has to make as feel as good as watching television or whichever junk activity we like best. If we cannot reframe how we feel about these high quality of life activities, then we'll always feel like we're not being ourselves when we do these activities.
Why not stop altogether
Because it feels good. Junk activities feel good as they should. However, they shouldn't feel better than the high quality of life activities.
This way when we choose an activity to feel time, we aren't choosing between what feels good and what doesn't. We are choosing between what moves us forward and what doesn't.