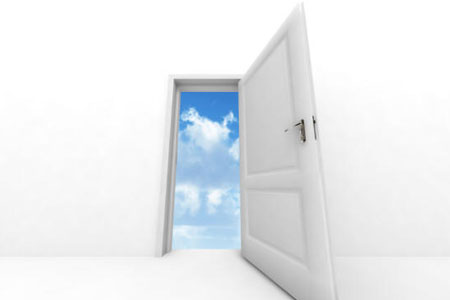 As an INFP, I have external space that's a physical reflection of my internal space. For some INFPs, that external space might be their writing table or a reading nook. It could be as small as a shoebox of memories to sort or as large as their entire house. For me, that external space is my home office.
Since I only get things organized to a certain point inside my head, my office has never been completely organized. I have piles. Stuff gets put away to a certain point but I've always had orphaned piles that have no place to go. Much like the thoughts in my head.
In my internal space, my current projects are those piles in need of organization. At any given time, I'm migrating between multiple projects, but as I go from working on one to another, they never quite get put away in my head. So as I'm working on one project, I might get an idea for something else. Those projects are like separate piles occupying my brain and sometimes the piles fall onto each other.
There's a max limit of things that can occupy internal focus. I can shift focus between four or five current projects. Any more than that and there's external bleed over. That's when I can't get all the thoughts and to do's for each project organized in my head, and my external space starts getting messier and messier. At a certain point of physical disarray in my home office environment, I realize that I need to step back and clean my office. Somehow the act of sitting in the midst of my piles, I start to clear my head as I put piles in the trashcan, the give-away box or in their place.
I've been thinking about this phenomena lately and whether it derives from being an INFP or if it's just a personal quirk. As an INFP, I don't prioritize personal projects because they're all important to me or I wouldn't be doing them. They're all what I consider "growth" project because some aspect doing the project helps me grow into my Ideal Self.
I have no problem prioritizing non-personal projects like house maintenance or my dayjob projects. So why don't I finish my personal projects one at a time? It's like weight training. No one goes to the gym and works out just their arms for a month until they can curl a set weight before going to the next body part.
As I get older, I've learned to set a time limit on how long I spend to complete milestones in a project. If I haven't hit my targets, I go back and re-evaluate in order to figure out what results I'm really trying to achieve. If I'm not getting a project done and my office is getting messier then it's mostly likely that even though I may be getting what I thought I wanted, I'm not getting what I really wanted so I delay and procrastinate. That re-evaluation process is where I decide if there's a better way or a better project to get what I want.
Usually this happens after I clean my room. I guess my mom was right.