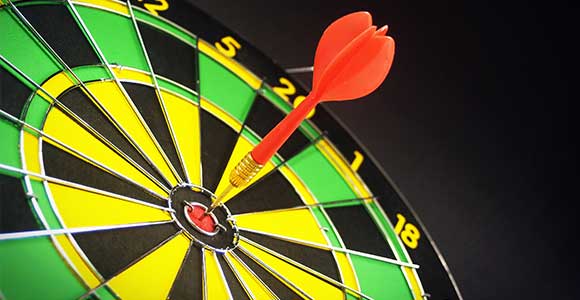 I'm trying to figure out my Hedgehog Concept.
The Hedgehog Concept comes from Jim Collins' book Good To Great. His book explains how good businesses become great businesses. However, his idea is exactly what INFPs need to achieve personal success.
The Hedgehog Concept
Our Hedgehog Concept is what we should be doing.
In the parable of the fox and hedgehog, the fox goes from one thing to another, trying new ways to try to catch the hedgehog. He attempts to catch the hedgehog with different tricks without success. Meanwhile, the hedgehog does the one thing that it excels at. It curls up into a ball, pointing all its quills outward. The hedgehog knows what it's good at and sticks with it.
INFPs behave like foxes. We go from one shiny thing to the next. If we don't succeed on our first try, we find another passion. We never become as successful as those who stick to their Hedgehog Concept.
Our Hedgehog Concept must meet three requirements:
1. something we're passionate about
2. something that we can be great at
3. something that drives our happiness engine
Why passion alone isn't enough
General career advice says we should do what we're passionate about. This advice assumes that what we are currently passionate about today will continue to be what we'll be passionate about tomorrow.
Life shows this to be untrue. INFPs change majors frequently. We graduate only to go back to school. We lose our passion after working in our field. We become disillusioned, disinterested or just bored and our passion wanes until we latch onto our next passion.
I've spent large parts of my life changing my mind. I latch onto a passion and set goals. At first, the goals are new and exciting. It's all I think about. I forget to eat regularly. I fall asleep thinking about reaching my next goal. After a few months, I develop a comfortable routine. Then as I move closer, I start realizing that reaching my goals will not be as perfect as I imagined. That's when I lose interest and begin looking for a new passion.
What it means to be great at something
According to Malcolm Gladwell's Outliers, a book about success, a study by psychologist Ander Ericsson that concludes that it requires an average of 10,000 hours to become an expert in any field. 10,000 hours is roughly 2-3 hours a day for 10 years.
The Beatles became experts playing in Hamburg. Where most bands got an hour or two of stage time periodically, the Beatles played 5-6 hour sets almost every night for 2 years. When the British Invasion came, they were the experts having performed 1200 times in front of a live audience.
Bill Gates had access to a terminal that connected to the local university computer at his school in the 60's. He had daily access to program where most university professors didn't have that type of access. Between the 8th grade and high school, Gates was programming 20-30 hours a week. So when the first personal computer arrived in 1975, he was an expert that could write an operating system for a personal computer.
The 10,000 Hour Rule has three important ingredients:
1. Ability
I'm never going to be a doctor. My brain doesn't have the capacity to process and retain the sheer amount of information required for medical degree. We can't all become Olympic athletes with just practice. There's a level of genetics that determines athleticism and recovery time needed for Olympic level training.
However, most endeavors requires hard work over aptitude. Aptitude makes learning easier, but not having the aptitude doesn't mean not having ability.
2. Opportunity
The Beatles had the opportunity to play in Hamburg when other bands did not. Bill Gates went to an exclusive school that had access to a computer. As children, Olympic athletes usually resided around training centers and schools run by former Olympians.
We need the opportunity to put in 10,000 hours and sometimes that's not possible. It's hard to become a concert pianist if you don't have regular access to a piano. However, just because we don't see opportunity currently in our life doesn't mean it doesn't exist. Opportunities are found if you know how to look.
3. Deliberate Practice
Deliberate means practicing in a way that stretches your skill, to purposely become better by the end than we were at the beginning of the practice.
Our natural tendencies keep INFPs from systematically practicing our art. We write, paint or play music when we feel like it, when we have an inspiration. Inspiration rarely overcomes expertise.
Stephen King wrote Rage and Blaze before Carrie, his 3rd novel written became his first novel published. Brandon Sanderson, a bestselling fantasy author, wrote 5 novels before he wrote the one that became his debut novel.
Inspiration doesn't overcome the perspiration needed to master a skill.
An Update to 10,000 Hours
10,000 hours is an average.  Erickson's research showed variations between much less than 10,000 hours to over 25,000 hours depending on the skill and the inborn aptitudes and advantages of the learner.
Deliberate practice doesn't encompass smart practice.  Smart practice can greatly shorten the path to proficiency and mastery.  One of the methods of smart practice is adaptive learning.
Adaptive learning requires that you adjust your practice based on feedback from other in your field.  Most skills can be broken down to smaller subsets.  In the skill of photography, those subset skills are things like lighting, composition, posing your subject, etc.   You may have natural aptitude at some of those subset skills and not others.  Feedback from those with experience can help you focus on specific areas to practice.
Smart practice requires learning about skill hacking, ways to shorten and improve the ways the process of learning skills.  For example, the average retention rate from reading is about 10%.  You remember 10%, usually the big ideas and general overview of the book.  Practice averages 75% retention.  Teaching Others has an average retention rate of around 90%.    When I read a book with the intent of write a blog post about it, I take notes and try to figure out a way to simplify the ideas being presented.  Learn as if you have to teach it the next day is just one of many methods of skill hacking.
The Happiness Engine
What drives our happiness engine is the single factor that fuels our happiness. Examples of things that drive our happiness engines are:
helping others
recognition
learning
peak experiences
building relationships
My happiness engine runs on learning. Even when I'm learning something that I don't like, don't care to know and probably will never use again, I'm still happy during the process of learning it.
I like helping others, but sometimes I want a thank you. If helping others drove my happiness engine then never getting thanked wouldn't matter. Learning is why I've been in computers for so long. The industry changes so quickly that there's always more to learn.
Finding our happiness engine is difficult because lots of things make us happy. We have to comb through our past happy experiences (Si) to deduce the common factor (Ne) in those activities. My suggestion is to start by examining experiences where everything went wrong. Nothing happened as you expected, but you were still extremely happy in the end.
All or nothing
If what we do fits into only one or two categories, that activity will not be sustainable.
Passion and  Happiness Engine:   If we're not good at it, we'll stick with it until we decide that we want recognition. Recognition requires expertise which requires getting good at what you do.
Passion and Expertise:  This give us recognition in terms of monetary compensation. Passion gives us that competitive drive to be our best.  The top 20% in any given field make 80% of the money in that field. However, without the happiness engine then despite the high income, we end up feeling that we should be doing something else.
Happiness Engine and Expertise:  Without the passion, then we lose a sense of connection to what we do.  Being happy about what we do doesn't mean we're excited about what we do.  That's when we start asking, is this all there is?
The Hedgehog Concept buffers us against failure. Failure is giving up on achieving a desired outcome.
Passion and expertise at doing something that drives our happiness makes us focus process instead of the outcome.  It's the doing that makes us happy more than the result.   A good result is just the added bonus.
With all three, when we fail, we can try again more quickly. Our expertise tells us what we did wrong. Our passion will make us try again harder.  The happiness engine gives us a sense that we are doing the right thing which keeps our passion from waning.
The bad news
Finding your Hedgehog concept may take years. In Good To Great, Collins says that the great companies took 2-5 years to figure out their Hedgehog Concept.
In personal development, finding our Hedgehog Concept could take longer. It takes time to know what we can be good at. It takes time to obtain enough education to understand the money, resources, activities and ability needed to be an expert.
10,000 deliberate hours of smart learning isn't easy for an INFP. I have 2000-5000 hours in many different things because I never stuck to one thing long enough.  I'm okay at lots of things but people aren't going to pay me to do okay work for them.
In my 20's, I thought natural aptitude would somehow circumvent the need for 10,000 hours. So I became a dilettante never deliberately practicing but only practicing on inspiration. I never became good enough to understand what it meant to be great. At 40, the 10,000 hours becomes a hurdle because I've already built a lifestyle that may not allow me to start over with a new brand new endeavor that I have no hours invested.
The Hedgehog Concept and INFPs
Using the Hedgehog Concepts solves two INFPs issues:
1. Too many possibilities (Ne)
2. We never seem to get great at anything (lack of Te development)
INFPs live in possibilities. We tell ourselves that we can do this and this and this, and if we have time left we'll do this too. What we discover as we try to do everything is that we don't have time. We have to pick and choose, but we don't know where to start. Our Hedgehog Concept helps us narrow what we focus on.
INFPs tend not to stick with things when it stops feeling right. The Hedgehog Concept keeps us on things that drive our happiness engine. Our happiness engine aligns with our values and we get the sense that were doing the right thing.
As long as I'm learning something that I can be good at then I will stick with it. This could be writing or computer programming. I've been doing both for years. Unfortunately, I'm not sure if I'm passionate about either. I just have a ton of hours into both.
I've been analyzing the skills that I've gained large amount expertise hours to see if any fit my Hedgehog Concept. The difficulty is that I might not see monetary compensation (i.e. I won't be able to do it for a living) until I've put become an expert. In the meantime, I need to maintain a job, care for family and meet other obligations before I can deliberately practice each day.
Knowing the Hedgehog Concept helps. I stopped wondering why sometimes I like what I'm doing and sometimes I don't. It's because in some things I only have one or two parts and not all three. The Hedgehog Concept is the starting point for moving a life from good to great.
—————–
Revised: May 23, 2018
Reasoning: New research into 10,000K hours. Added the section: An Update to 10,000 Hours