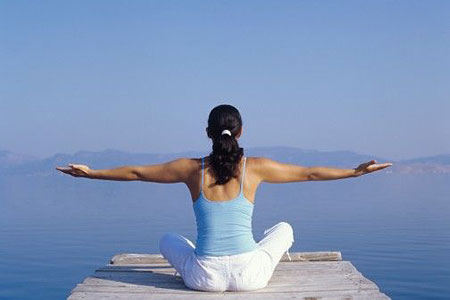 If things had worked out the way I wanted, I would have been Spider-Man by now. Unfortunately, radioactive spiders are to hard come by. Who knew?
Whether you're 14 or 40, you've probably figured out that things don't always go they way we want. I didn't get the cool bike I wanted for Christmas when I was eight. I didn't date the pretty poetess from drama class when I was sixteen. I wanted to have my first novel written by twenty-six. I wanted to be retired by now. Things didn't work out, but this doesn't mean I will stop wanting.
It's good to want things. Buddhism says wanting leads to suffering. Duh. Wanting also brought the world vaccinations and the microchip. The good can't exist without the bad. Helen Keller said it best, "The world is full of suffering, but it is full also of the overcoming of it."
So here I am, not deliriously happy about my life, but then not unhappy either. I'm just kinda happy. That kinda happy limbo is where I find many people existing. We got some of the things we wanted, perhaps love, family, a decent job and good friends. Other things we didn't get like becoming a superhero or a professional ballerina. So is our kinda happy limbo just the balance between the life we have and the life we think we should have?
Let's step back and talk about having more in our life. I'm not talking about having things. I talking about the intangibles like having more meaningful relationships or having a greater sense of purpose. Having grows from being.
For example, there are people who found great job that fit them. They didn't walk into a company and ask for a job. They learned skills. They might have gone to school. They developed a level of self-worth as protection in case, a company rejected them. First, they became someone that a company would hire.
It's the same with friends. Relationships in our lives reflect who we are. Friends are those people who saw something in us that they liked and weren't repulsed by the things they didn't like. Levels of friendship are dependent on our willingness to communicate, ability to trust and capacity to connect. Having great friendships requires that we be someone who could have great friends. In order to have more than we have now, we need to be more than we are now.
People who play lotto are a great examples of this. If we want to have wealth in our life, we have to become a person who can be wealthy. That's why half of all lottery winners lose everything within five years. They never learned to be someone who could have wealth.
That's also why we're kinda happy. We're not kinda happy because of those things we wanted and didn't get. It's because of that person we wanted to become and didn't quite reach yet. This goes back to Ideal Self. Our Ideal Self has that wonderful job and that once in a lifetime love. Our Ideal Self is the possibility of more than who we are now. Kinda happy means were kinda our Ideal Self.
If we stay in kinda happy mode long enough, we become unhappy because who in life plans to be kinda happy. To get from kinda happy to happy, INFPs need to move from kinda our Ideal Self to our Ideal Self. When we grow into our Ideal, we open our lives to new possibilities. It's in this realm of possibilities where INFPs thrive.
I often hear, people should learn to be happy with who they are now. My response is, what if they suck? Should they be happy with that?
Being happy with the way we are, is the endpoint. We stop looking for the possibilities and opportunities to be more. Every time INFPs close a possibility from ourselves, we wilt a little inside. We can accept the way we are without saying I'm happy to have gotten this far at least and quitting. Accepting means taking responsibility for our current outcomes, the bad and the good.
The moment a person stops blaming things outside themselves—the system is evil, my boyfriend/girlfriend was jerk, it's my parent's fault—and takes responsibility, that is a new beginning. It's the start of possibilities. It's the start of becoming more. It's brushing off the dirt from taking our much needed rest at the side of the road and continuing the journey to our Ideal Selves.
It's okay to be unhappy with who you are now. That's not a sign of failure. It's not a sign of immaturity. As long as we take responsibility for our unhappiness, we can act towards making change. No one is ever completely unhappy with who they are, they're just kinda happy with who they've become. Kinda happy doesn't move you. All great changes a person makes starts because they were unhappy about something.